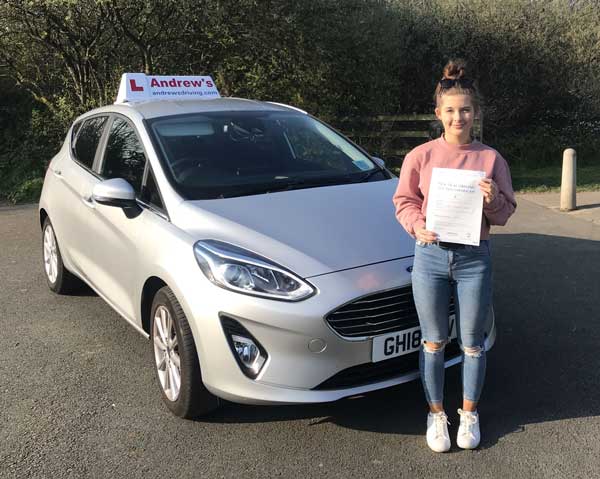 Alys Hughes from Abergele had a great drive and passed her driving test at Rhyl Driving Test Centre on 12th April 2019. Alys passed after a short intensive driving course in Abergele and Rhyl.
Book your lessons now with our sensational spring saver deal only £99 for your first 5 lessons.
Read all of the show me tell me questions here. All of the questions and answers as well as diagrams and videos to help you pass your driving test.