Driving Lessons in Colwyn Bay and Rhos on Sea
Learn to drive with Andrew's Driving School
Book a Lesson
Prices
5 Driving lessons Colwyn Bay for £99
Take advantage of our offer of the first 5 driving lessons Colwyn Bay for £99. This is a great way to get started with your driving lessons. The offer applies to first time drivers only, otherwise there are no conditions. After the first 5 lessons you will be well on your way to getting that first time pass, and you can either pay as you go or save even more money by block booking another block of lessons
Intensive courses in Colwyn Bay
The Colwyn Bay area in North Wales is the perfect place to learn to drive, your lessons will start in Rhos on Sea with its many quiet roads and plenty of Junctions, as we progress through your lessons we will move on to the other surrounding towns such as Llandudno and Conwy from there we will go over to either Rhyl or Bangor wherever you decide to take your practical test
Driving Lesson Gift Vouchers
Driving lesson gift vouchers make the ideal present, and vouchers are available from £99. Vouchers can be paid for with cash, cheque, credit card or Paypal. Buy your driving lesson gift vouchers online now. Driving Lessons Colwyn Bay gift vouchers available for all occasions.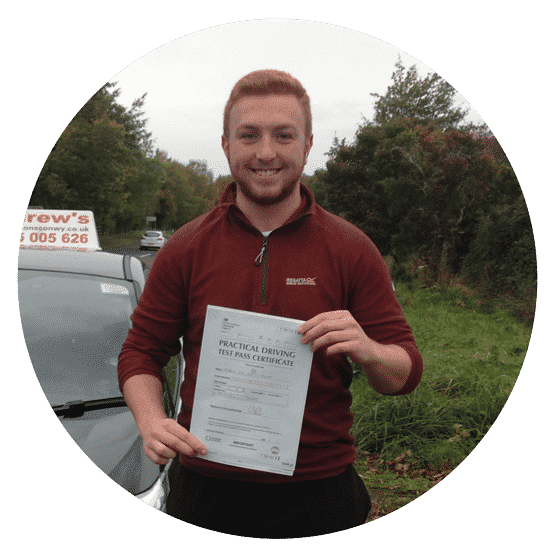 "Got recommended multiple times from friends and really enjoyed it. Passed first time! Great instructor (Marcus) and helpful teaching."
Marcus Marti-Jones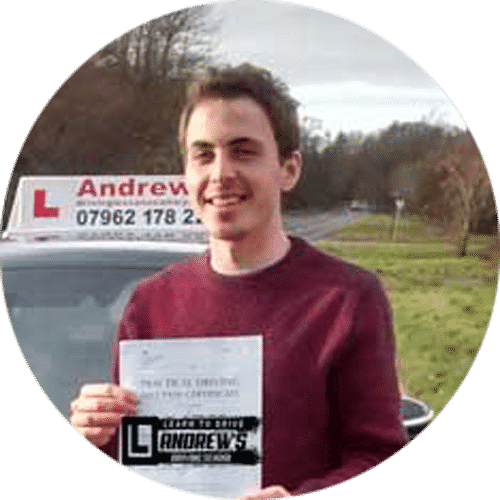 "Naz was a great instructor to learn with from the start. I passed first time and would recommend Naz to anyone wishing to start or continue their driving!"
Glen Old Colwyn
When you learn to drive with Andrew's Driving school you can expect :
Fully Qualified Instructors.
Pick up and drop off at home, college or school.
Lessons available in the evenings.
Block Booking discounted rates.
Theory test pro for free.
We can book your tests for you.
Help given for Theory tests.
1, 2 or 3 hour lessons.
Block Booking.
Driving Courses around Colwyn Bay.
North Wales Lessons.
Our current range of cars are the Ford Fiesta Ecoboost, Ford Focus TDI Diesel and the latest model hyundai i20,  Our cars are always the latest models and being fully equipped with Power Steering, air conditioining, automatic windscreen wipers and all of the usual extras. this all adds up and will make it easier to pass your driving test.
Our most popular product is the 2 hour lesson, as this is the quickest way to learn unless you decide to take one of our semi intensive driving courses. We also do one hour lessons for those that prefer frequent regular lessons.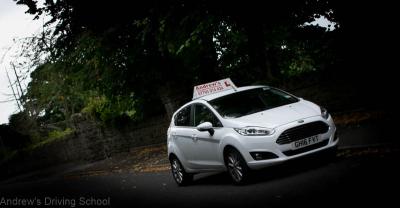 Driving Lessons Colwyn Bay
Your Driving lessons will always be in the Latest model cars, with air conditioning, electric mirrors an power steering. Also automatic windscreen wipers and lights. Anything to make learning to drive easier.