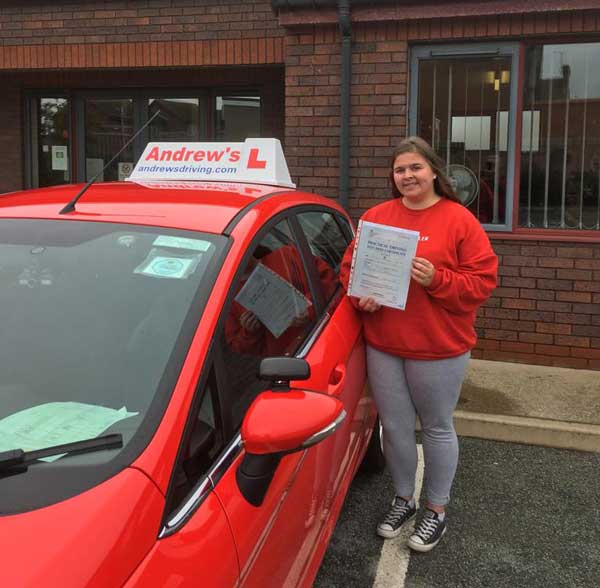 Bethan Davies passed her driving test today at Rhyl Driving Test Centre. Bethan passed after a course of driving lessons around the Rhyl area with her driving instructor Ted Needham.
Book your lessons with us and pass first time.
Read all of the show me tell me questions here. All of the questions and answers as well as diagrams and videos to help you pass your driving test.