Key worker Ciara Molloy passed first time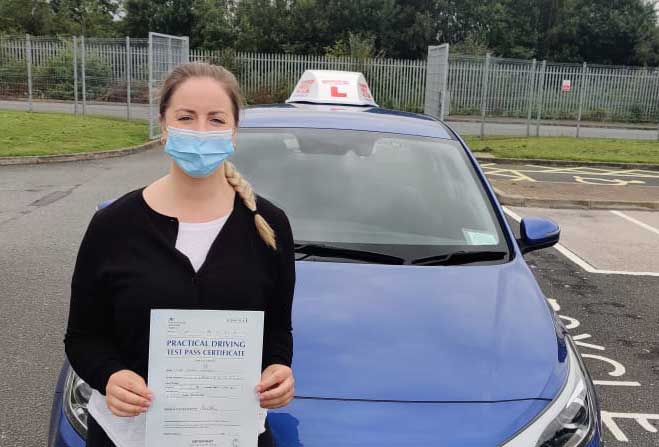 Ciara who is a key worker in Bangor Hospital  passed her driving test on the first attempt today at Bangor. Its been a difficult time for key workers and we are pleased to be able to help out where we can. For the past couple of months we have only been able to teach key workers to drive but that is set to change soon. Now that driving lessons have started again in England we fully expect to be able to start driving lessons in Wales again very soon.
If you are studying for your theory test these books are very helpful.
Read all of the show me tell me questions here. All of the questions and answers as well as diagrams and videos to help you pass your driving test.