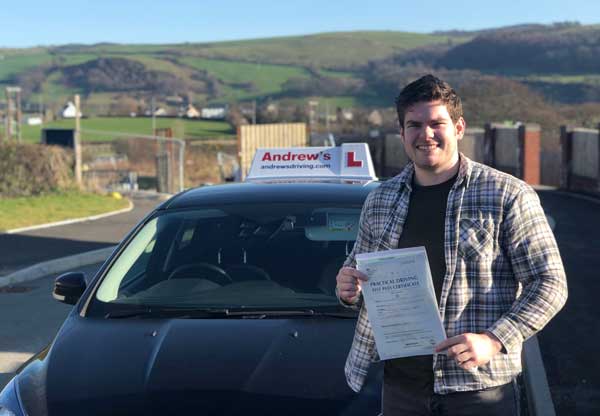 Corey had a terrific first time pass today 25th February 2019 at Bangor, Corey from Llandudno Junction passed his driving test after a course of driving lessons around Llandudno Junction and Bangor with Paul. 
Book your lessons with us and pass first time.
Read all of the show me tell me questions here. All of the questions and answers as well as diagrams and videos to help you pass your driving test.