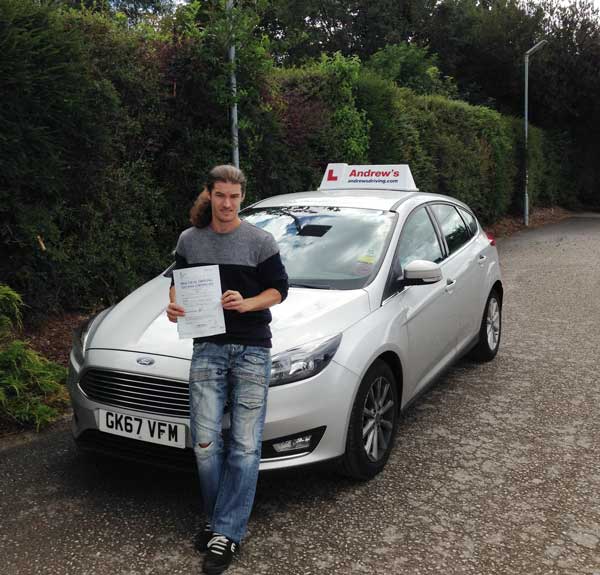 Congratulations Dave from Llandudno Junction, a fantastic extended driving test pass today 8th August 2018 in Upton in Wirral. Dave travelled to Upton to take the test due to long waiting lists in North Wales.
Dave passed after a course of refresher lessons with Paul.
Book your lessons with us and pass first time.
We can provide refresher lessons Across North Wales for any reason, and as always we will go the extra mile to help you get a test as soon as possible.
Click here for more information on extended driving tests
Read all of the show me tell me questions here. All of the questions and answers as well as diagrams and videos to help you pass your driving test.