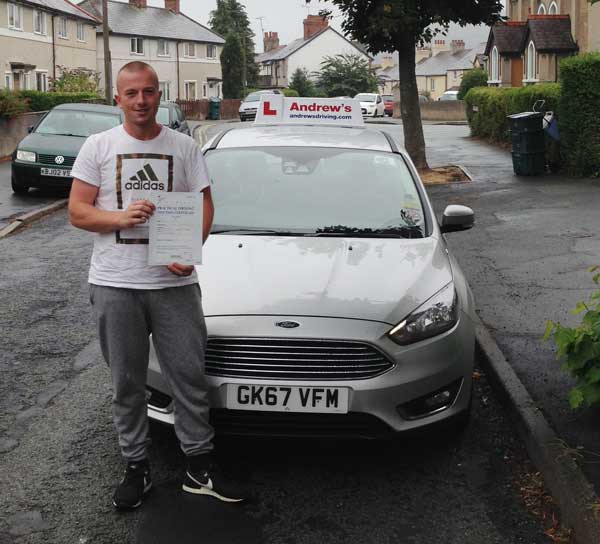 Jason Lyon passed his driving test today on the first attempt. Jason from Llandudno Junction not only passed first time but did  it in just  8 hours of driving lessons, with his driving instructor Paul Morris.
If you want to learn to drive with a driving instructor who wants you to pass just as much as you do call us today and book your first lesson.
Andrew's Driving school has instructors based in Llandudno Junction and mos of the surrounding area, our driving instructors cover all of the North Wales Coast from Denbigh right through to Holyhead. You can be certain when you book with us all of our driving instructors have one goal in mind, and that is to help you to pass your test as quickly as possible.
Read all of the show me tell me questions here. All of the questions and answers as well as diagrams and videos to help you pass your driving test.