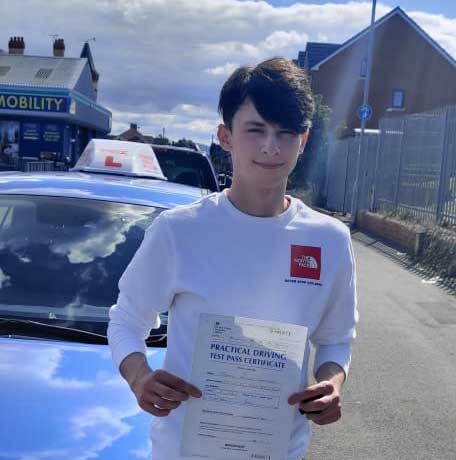 Joe Cummings from Rhos on sea passed first time on 1st September 2020 with just 2 minors. Joe took his driving lessons around Colwyn Bay and Llandudno with his driving instructor Naz.
Let us help you to pass your driving test, your lessons can booked online at our  online booking page.
Heres what Joe says about Naz
"Would highly recommend Naz, patient but straight to the point on the road getting his pupils up to test standard very quickly.
He has instructed me to a first time pass today; testament to him being an excellent instructor and teacher."
 Thank you Naz
Practice for your theory test with these books. 
Read all of the show me tell me questions here. All of the questions and answers as well as diagrams and videos to help you pass your driving test.