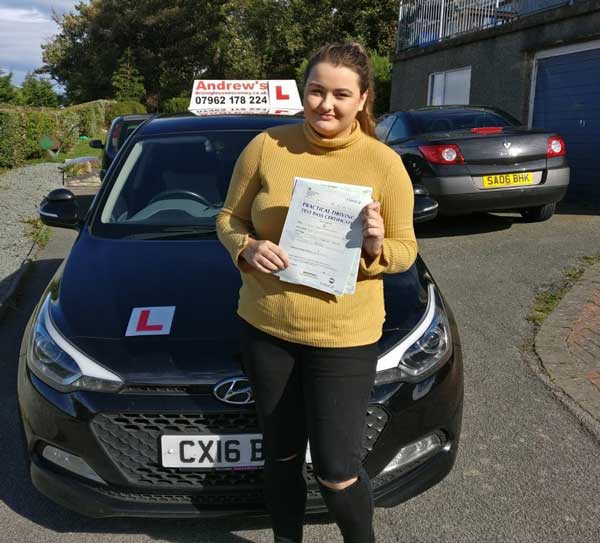 Niamh Drury from Dwygyflychi passed her driving test first time at Bangor this morning 4th October 2018. Niamh had a terrific drive in Bangor and passed on her first attempt at the test.
Book your lessons with us and pass first time. Driving lessons throughout most of North Wales.
Read all of the show me tell me questions here. All of the questions and answers as well as diagrams and videos to help you pass your driving test.