Driving Lessons in Holyhead Anglesey
Learn to drive with Andrew's Driving School
Book a Lesson
Prices
Driving Lessons Holyhead
Our Sizzling Summer Offer is a fantastic way to start your driving lessons in Holyhead.If you are a first time driver you can take advantage of our offer of your first 5 driving lessons for only £99. After the first 5 driving lessons you will find our hourly lesson prices to be competitive. There are als some discount options on block bookings.
Learn to Drive in Anglesey
Andrew's Driving School in Anglesey, providing driving lessons in Anglesey and most parts of North Wales,When you learn to drive in Anglesey with Andrew's we will do our very best for you to reach a good standard of driving in the least amount of time.Your lessons will be structured to your needs and should prove to be challenging but at the same time rewarding.
North Wales Driving
While everything will be explained clearly we will ensure that you spend as much time as possible driving the car during your driving lesson. We will try to keep the lesson flowing and avoid as much as possible having you sat on the side of the road. Our belief is that the more actual driving you do then the quicker you will reach your goal of passing your driving test. As well as driving lessons we also provide driving instructor training in North Wales.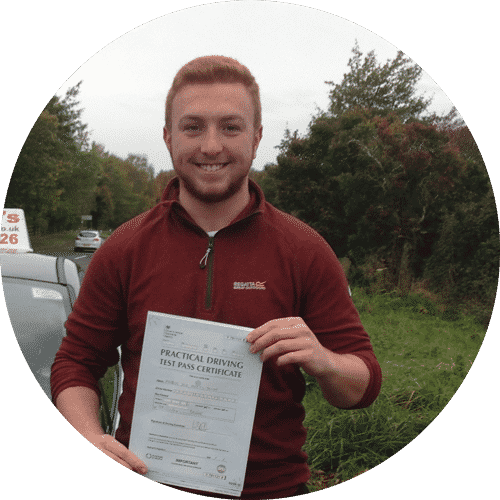 "Got recommended multiple times from friends and really enjoyed it. Passed first time! Great instructor (Marcus) and helpful teaching."
Marcus Marti-Jones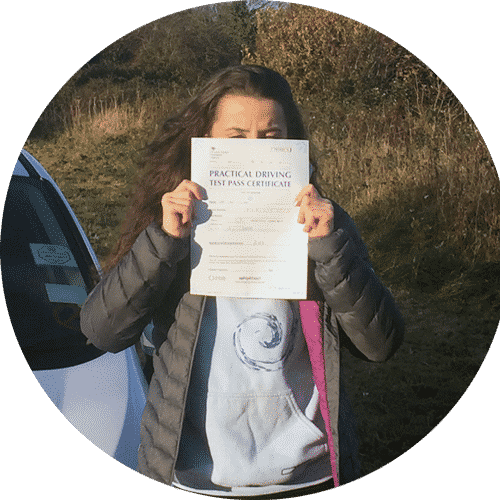 "Passed my driving test with 3 minors thanks to Andrew! Couldn't be happier! Highly recommended"
Lara Conwy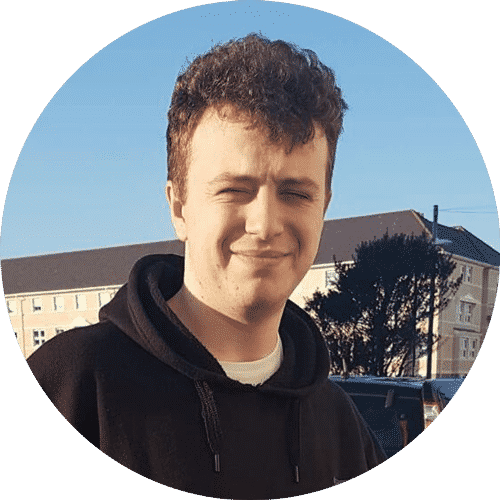 "Would highly recommend Naz, very patient, forgiving and gives you lots of confidence.
Started lessons in late October and passed yesterday with 6 minors!
Thank you Naz!!!"
Rowan Llandudno
"Couldn't thank Marcus enough! I passed first time within 2 months of being 17! I would definitely recommend Andrews!"
Ryan Conwy
"Passed first time with Marcus, couldn't have picked a better driving school to learn with! Thank you again!!"
Emily Conwy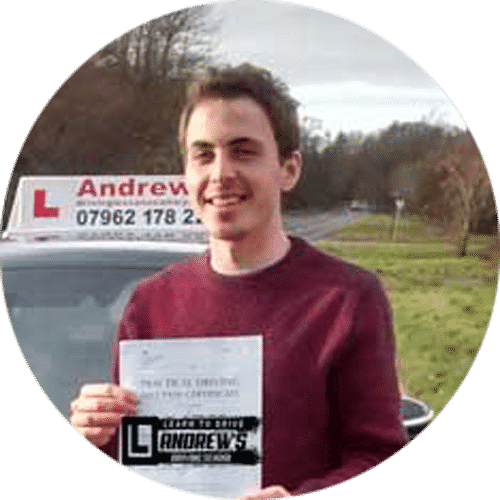 "Naz was a great instructor to learn with from the start. I passed first time and would recommend Naz to anyone wishing to start or continue their driving!"
Glen Old Colwyn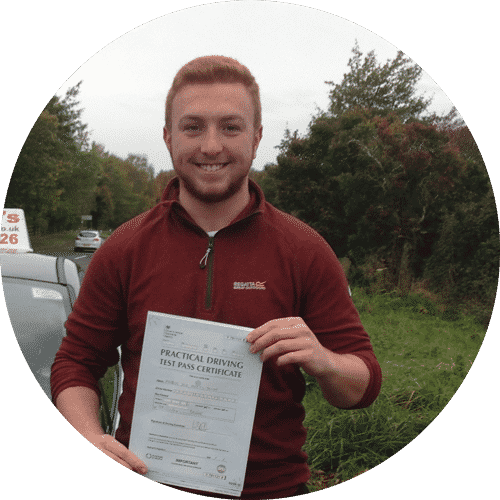 "Got recommended multiple times from friends and really enjoyed it. Passed first time! Great instructor (Marcus) and helpful teaching."
Marcus Marti-Jones
You can expect all of this when you book your driving lessons with us. :
Smart Professional instructor
Flexible pick up and drop off at end of lesson
Lessons from home Work or college
Special deals on Block Bookings
Free help and advice with DVSA theory test
Free help and advice with DVSA theory test
Pay as you go lessons
Advance payment discounts
Driving Courses in Anglesey
Our cars are all modern and always the latest models as well as the tried and tested Fiesta's and Focus's  we also have the Vauxhall Corsa which is proving to be a fabulous car to learn to drive with.
You may take your driving lessons in one, two or three hour sessions, as you approach your driving test it is recommended that you take at least two hour lessons so that we can get from Holyhead to practice in Bangor.
If you are taking an intensive driving course then the first few days will be in Holyhead and the final few days you will be driving around the driving test area.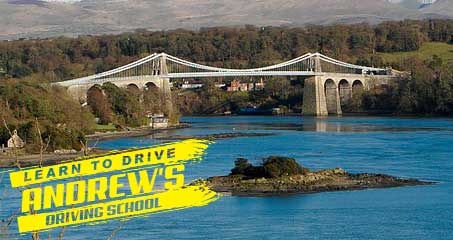 Your Driving lessons will always be in the Latest model cars, with air conditioning, electric mirrors an power steering. Also automatic windscreen wipers and lights. Anything to make learning to drive easier.